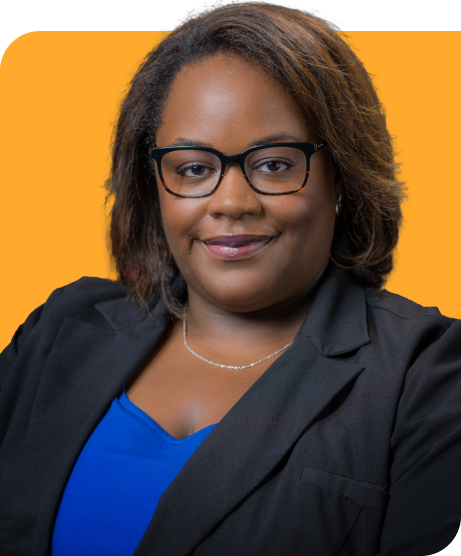 Vice President of Marketing
Teisha Garrett
Lateisha Garrett is a fundraising, operations, and marketing leader in the political and nonprofit sectors.
As the Vice President of Marketing for Civitech, Lateisha leads the marketing, branding, and product marketing strategy for the company.
Prior to Civitech, she worked for EMILY's List, the American Association for Justice, the Democratic Senatorial Campaign Committee, and Women for Women International. She previously managed all of the marketing and engagement programs at the International Medical Corps.
Lateisha served as the White House Liaison at the National Endowment for the Humanities (NEH) and the Environmental Protection Agency (EPA) during the Obama Administration. There she served as the primary connection to the White House Office of Presidential Personnel and also served as NEH's point person on White House events.
She has also served as the president of Run the World, where she managed aspects of fundraising for U.S. Senate candidates. She has served on the board of the Alexandria Commission for Women, Virginia's List, and the Vola Lawson Breast Cancer Fund, and she is an active member of Alfred Street Baptist Church.
Lateisha Garrett hails from Powhatan, Virginia, and she is a graduate of James Madison University, where she earned a degree in English and political communications.